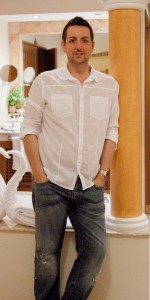 Hi, I'm Mik Canavan.
I'm one of the luck few who enjoys what they do for a living. My job has taken me not quite around the world but all over the UK, from Aberdeen to Southampton – working on anything from a Windows 3.1 PC controlling a CNC machine to installing public WiFi at Gatwick airport.
I'm a geek at heart, a procrastinator, I like diversity and I love technology.
Working with anything and everything IT related, I find myself being involved with varied projects – exposing me to many fix requests. I found myself utilising other people's blogs, forums and knowledge bases
The articles which you read here will not have been well written, and certainly won't win any awards – however, if it helps you out it will meet my aim!